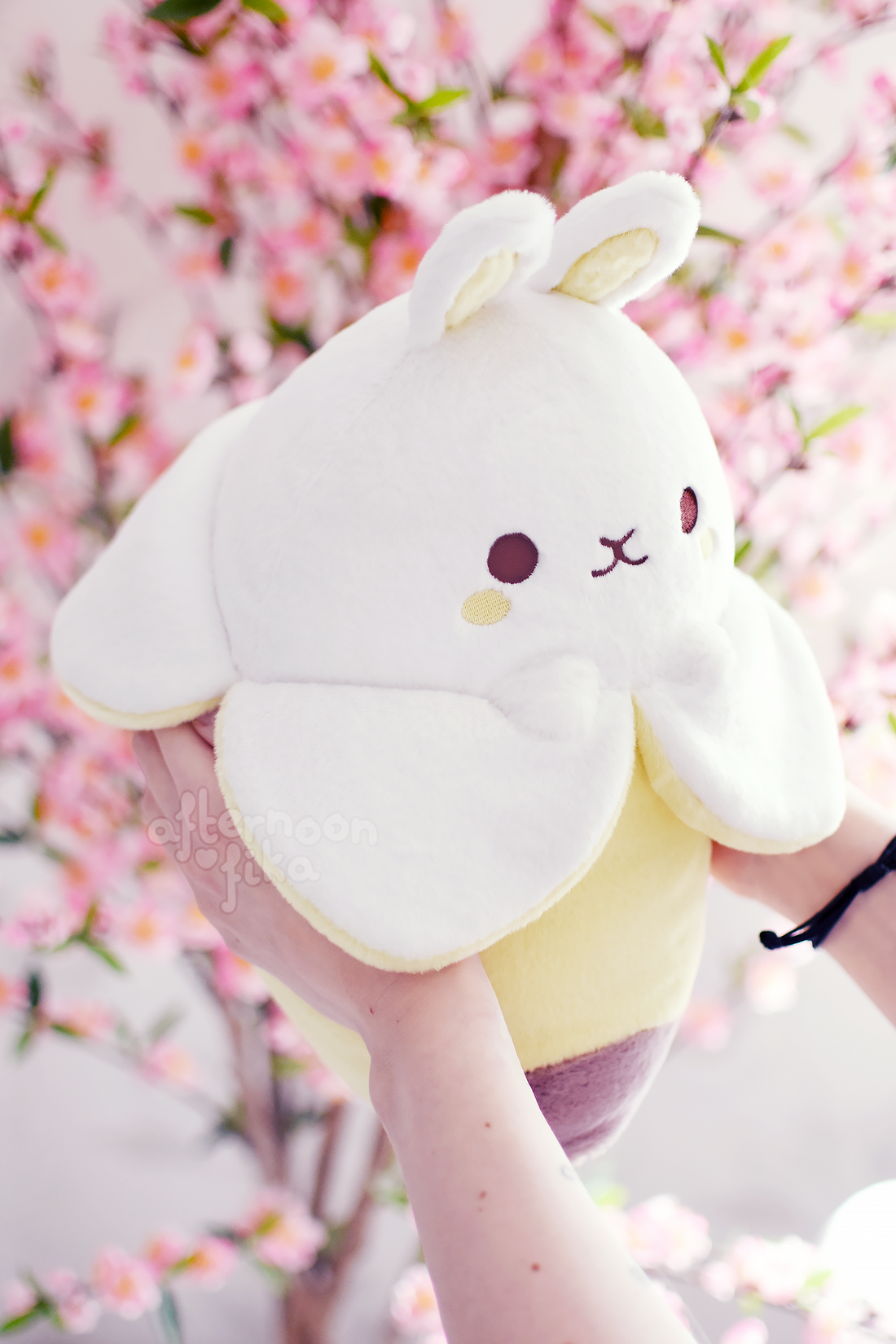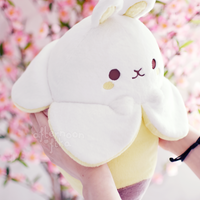 [PRE-ORDER, ETA September 2023] Bunana Plush
THIS IS A PRE-ORDER ITEM!
This product is estimated to ship out in September 2023. Actual ship date might be sooner or later depending on manufacturing times. Customers will be notified via email if any delays occur.
Please note that including this item in your order will mean that your entire order will ship out in September 2023. Thank you for your patience!
Nothing quite like quick, yummy snack. Nature's candy just has so many different flavours to pick from... But what is this? How cheeky! It looks like this banana has been hijacked by the cheekiest, most playful of bunnies!
What a chunky banana we have here, though! While you may begin to muse about baking some delicious banana bread, this little fella cannot be eaten! Bunana just loooves to snack on fruits and veggies, and uses the peels around him to take a nap after a delicious feast. He is not shy by any means, however, and will never hide himself behind those peels whenever you are around! He is the perfect shape to cuddle with while nibbling on some apple slices, or squeeze afterwards in a shared power nap. He is fluffy and wonderful to pet too - and loves a good occasional ear scratch. Don't hesitate, and bring him home to make fruit salads with him today! 🍌
PLUSH DETAILS
• 11 inches / 30 cm long
• Embroidered details
• Soft fluffy premium fabric, very soft to the touch!
• All plushies are handmade and therefore they will all look a little different from eachother, they're all unique!
• For ages 3+
Depending on your location, your order might take anywhere from 1-8 weeks from shipment date to arrive from us here in Sweden.

Our estimated shipping delivery times are as following:
Sweden: 1-2 business days
EU: 1-2 weeks
Rest of the world: 2-8 weeks
Please note that these are only estimates based on our own experiences shipping to these locations. Actual delivery times depends on your country's custom process and postal services. Upon purchasing from our shop, you agree to these possible delivery times.