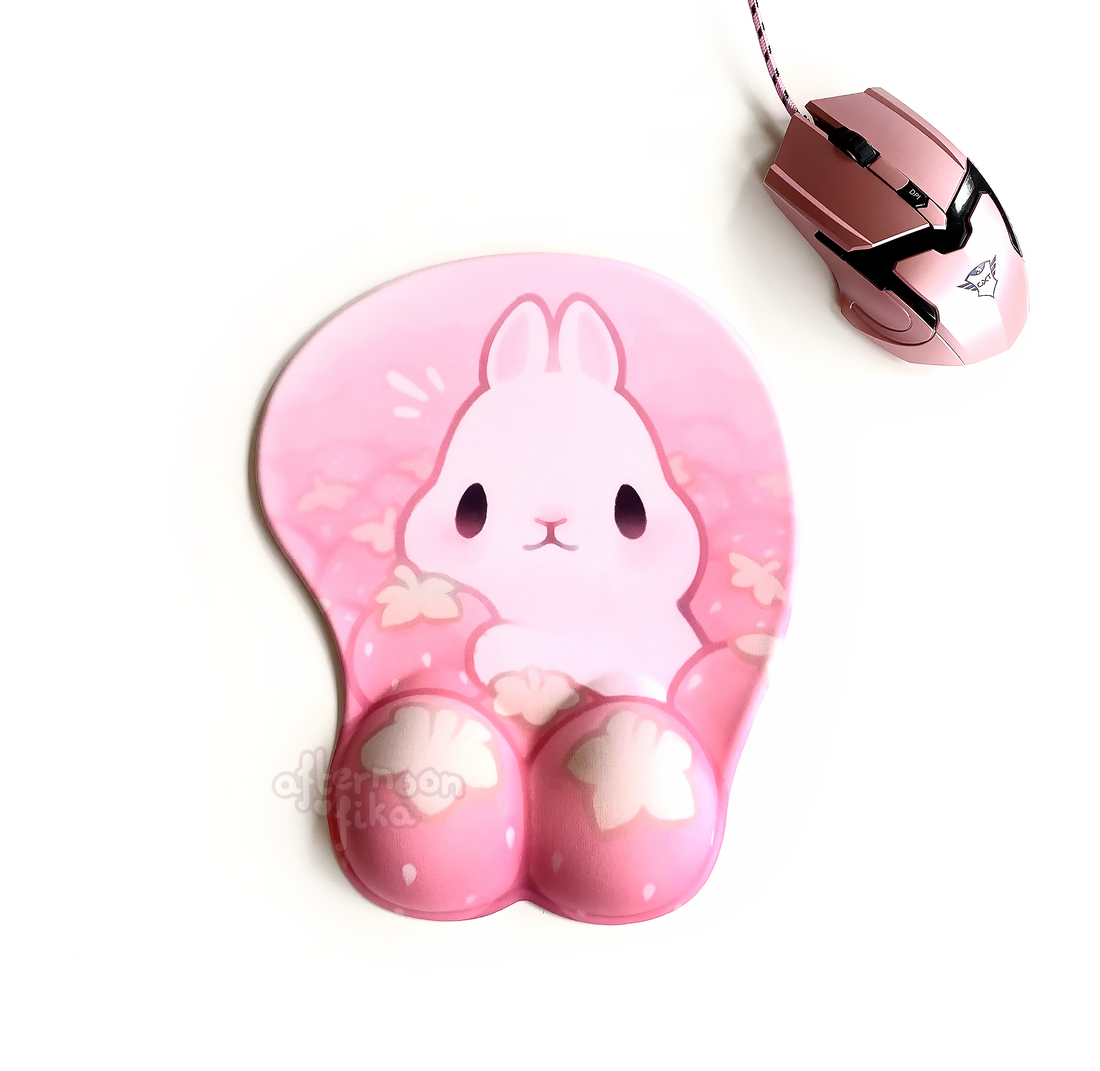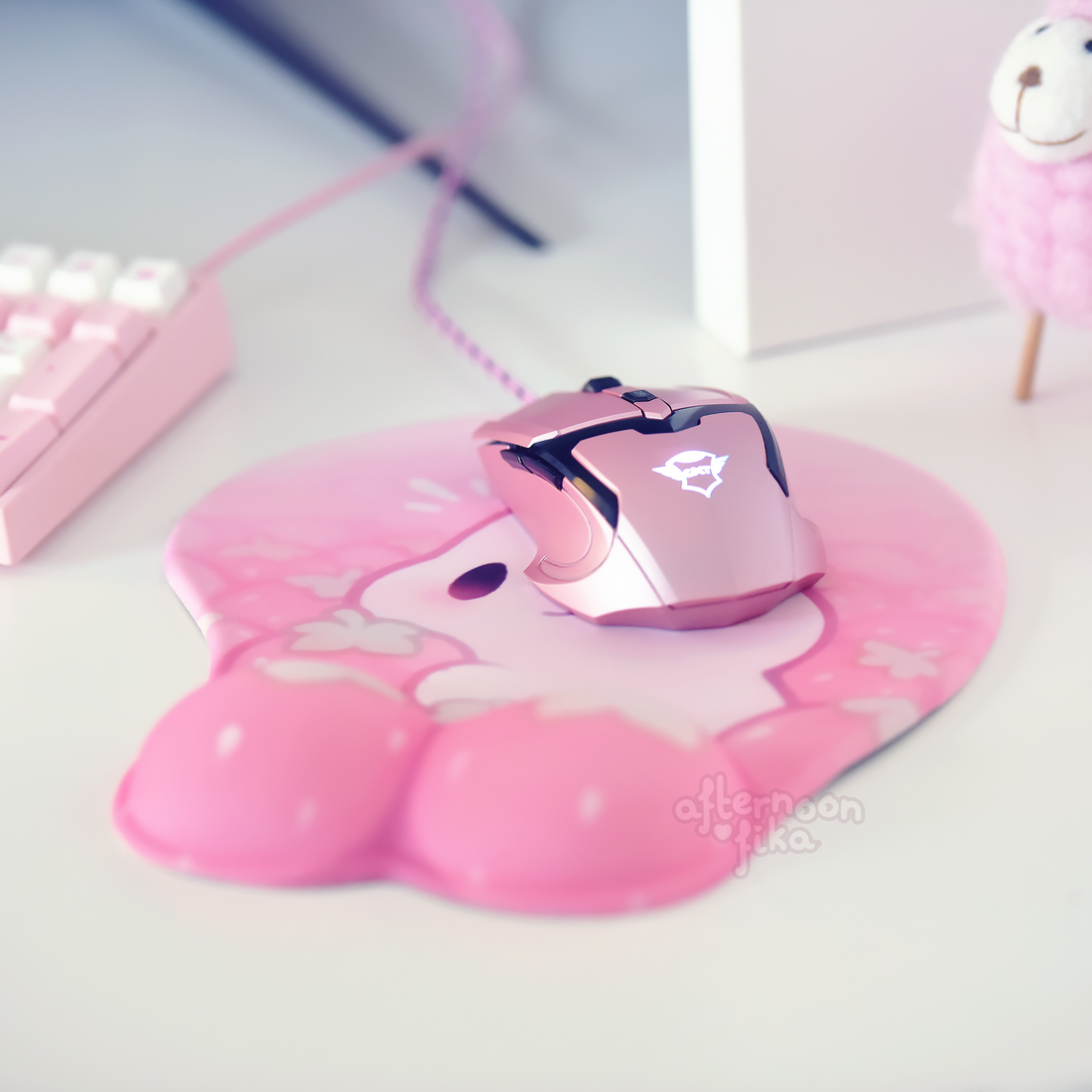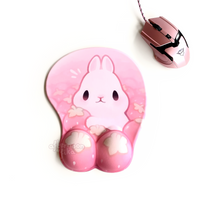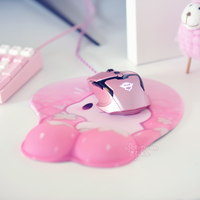 Strawbunny Wrist Mousepad
Ever feel like your wrist needs a bit of a rest? Like you need your forearm to be gently held by something soft and sweet? Almost as squishy as a cute bunny could be? What a coincidence! Turns out our plentiful strawberry harvest has attracted the sweetest, whitest bunny ever seen! Those are some peculiar strawberries she has brought with her... Though they seem to be exactly what we have been looking for! 🍓
We are proud to present our cute mousepad, fit with two juicy strawberry pads to cradle your wrist between! Guarding the harvest is our new little friend, making sure your hand is well protected as you use your mouse for tasks as important as work and gaming can be! The size is perfect for free movement as you move around the screen, and the soft material on which the illustration is fitted on guarantees a comfortable feeling against your skin. This mousepad fits in any room, whether it is an office or at home. Care to share some strawberries? 
Depending on your location, your order might take anywhere from 1-8 weeks from shipment date to arrive from us here in Sweden.

Our estimated shipping delivery times are as following:
Sweden: 1-2 business days
EU: 1-2 weeks
Rest of the world: 2-8 weeks
Please note that these are only estimates based on our own experiences shipping to these locations. Actual delivery times depends on your country's custom process and postal services. Upon purchasing from our shop, you agree to these possible delivery times.