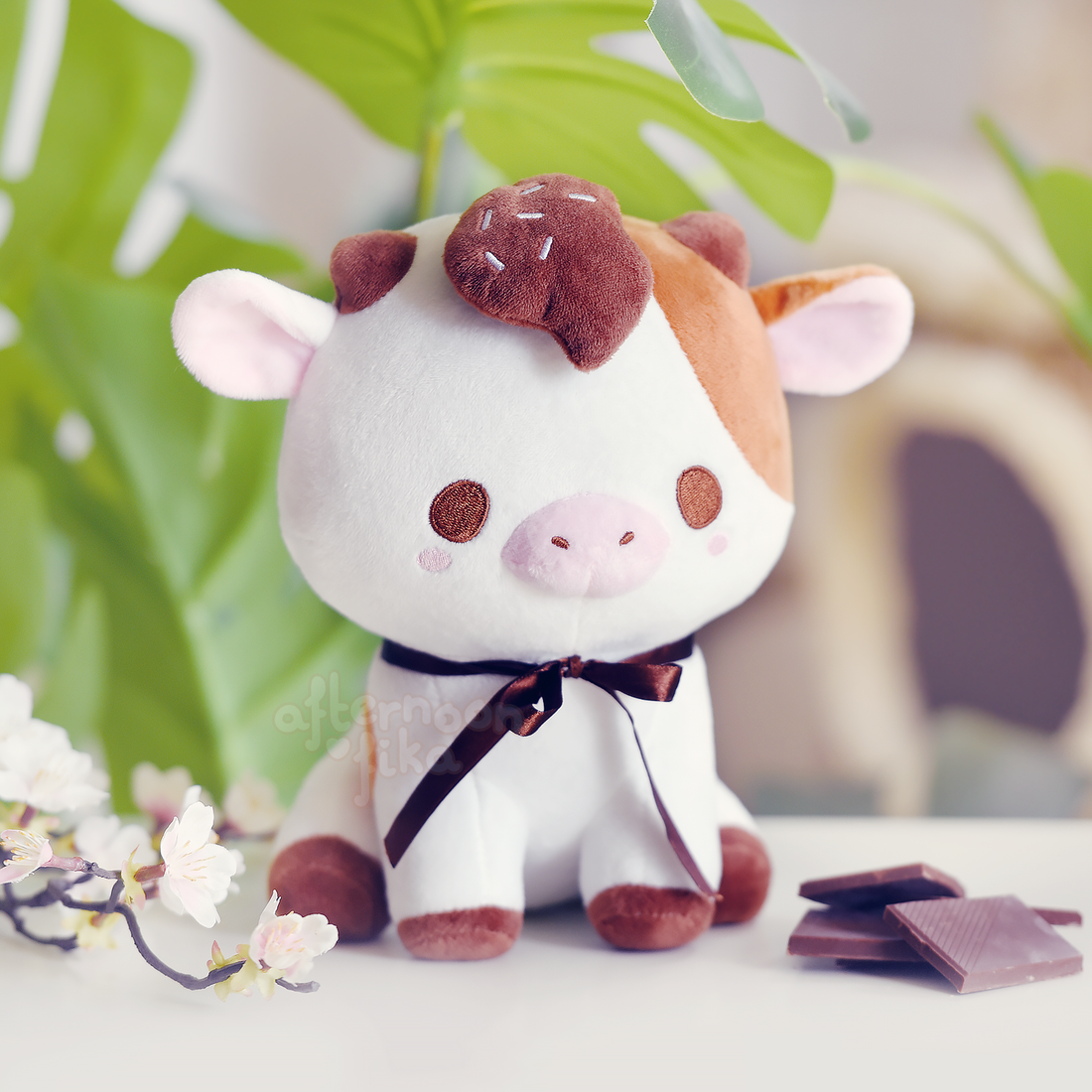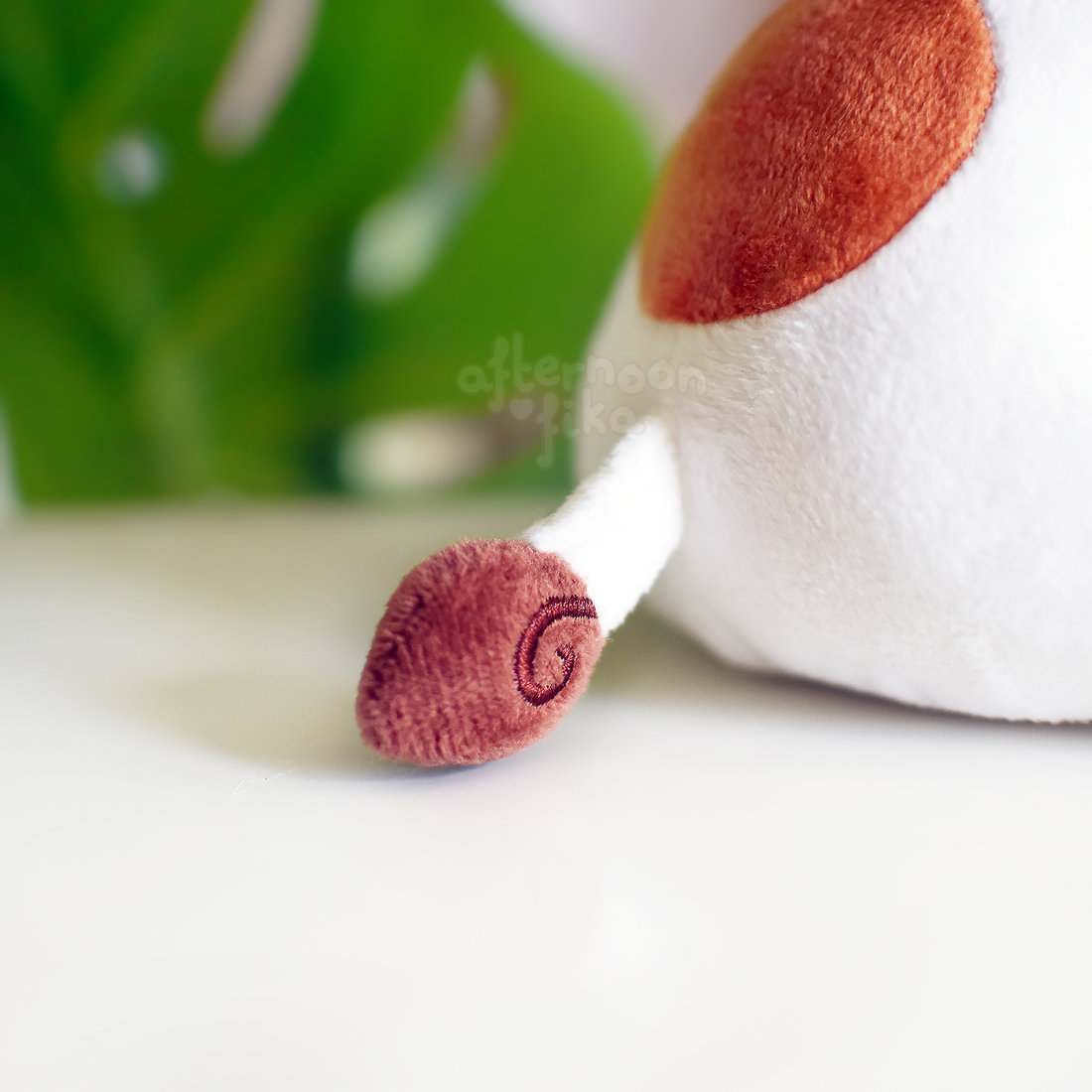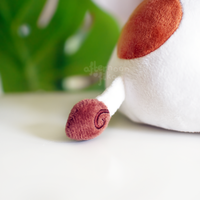 Puddin' The Chocolate Cow Plush
Description
Delivery information
Meet Puddin', the chocolate ice cream cow! She's the eldest of the three sisters, and loves to be the leader when going out on adventures! While she can sometimes be a little too dominating in their endeavours, she is a loving and caring soul who will do anything to make her sisters happy. 🍫
You can now take her home and have her keeping you company when you order your very own Puddin' plush! She is a fashionable young lady, sporting a ribbon around her neck she just adores to show off, and is perfect for cuddling with her soft plush fabric. Make sure to keep her in a cool place and pet with care so the little chocolate tuft on her head does not melt off! She is a wonderful 20 cm in size (~8 inch), making her perfect to have sitting next to you as you work from home next to your computer, or cuddle comfortably during cold evenings.
Want to keep her close to her family? Don't forget to check out the listings for Sherry and Cream in our shop too! 🍨
PLUSH DETAILS
• ~8 inches tall
• Embroidered details
• Soft plush minky fabric
• All plushies are handmade and therefore they will all look a little different from eachother, they're all unique!
• For ages 3+
ORDERS PLACED DURING DECEMBER WON'T BE SHIPPED UNTIL JANUARY AS WE'RE ON HOLIDAY!
Depending on your location, your order might take anywhere from 1-8 weeks from shipment date to arrive from us here in Sweden.

Our estimated shipping delivery times are as following:
Sweden: 1-2 business days
EU: 1-2 weeks
Rest of the world: 2-8 weeks
Please note that these are only estimates based on our own experiences shipping to these locations. Actual delivery times depends on your country's custom process and postal services. Upon purchasing from our shop, you agree to these possible delivery times.