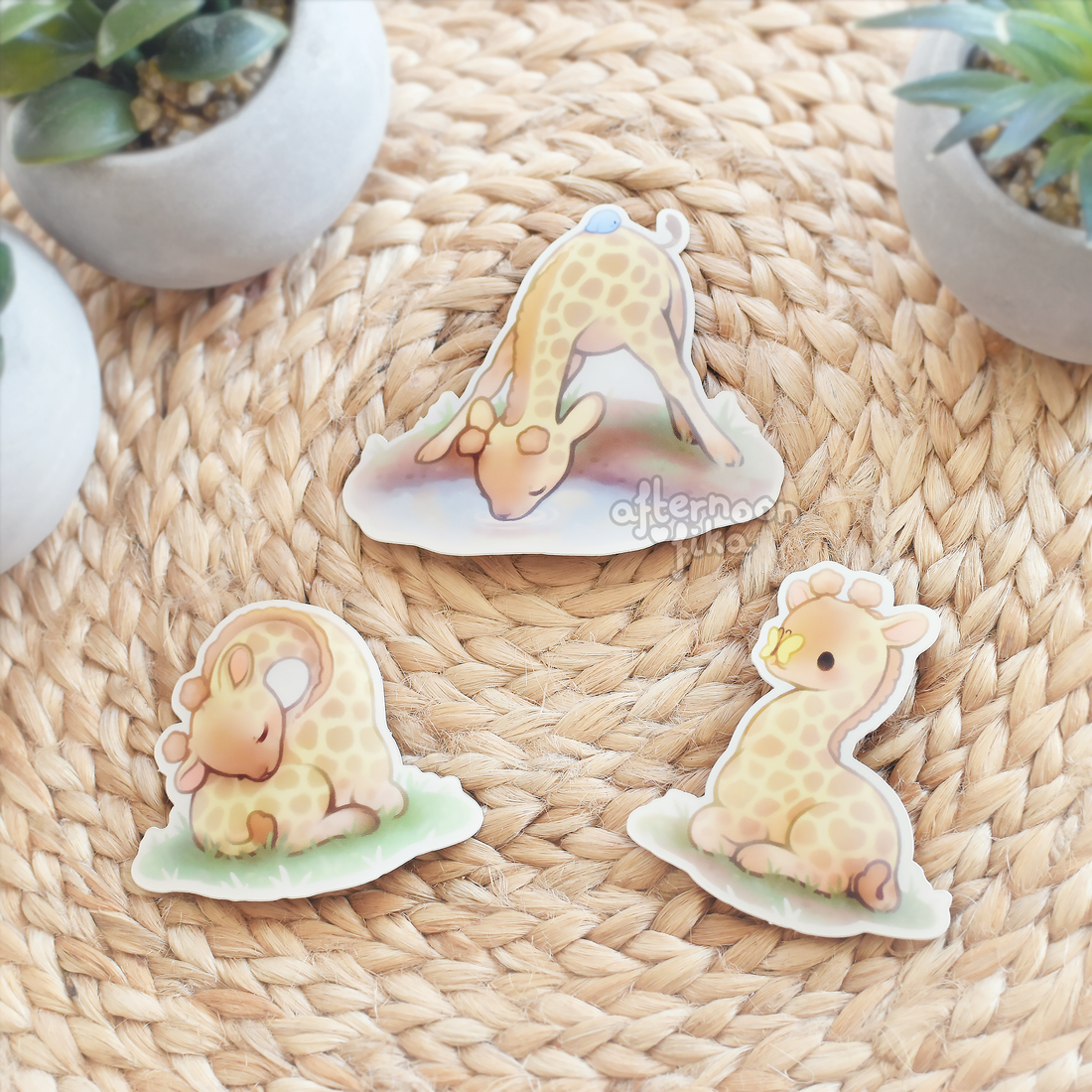 Baby giraffes are so cute! The way they clumsily walk around with those thin legs and long necks, it is almost a miracle that they can actually hold themselves up so quickly! Perhaps their long necks are there just to give them some very long hugs... 🦒
Adorn your stationery and favourite surfaces today with our little giraffe sticker set! These feisty, clumsy little pals are printed in vibrant colours on durable vinyl, so they can take many trips to the pond for a little sip! You can stick them on any dry, clean surface of your choosing, both indoors and outdoors if you so fancy - including windows overlooking the vast savannah though which they roam.
Sticker details
 • Between 5 cm to 7 cm depending on sticker
 • Weather and scratch proof
 • Colours may vary from your devices screen to the physical product
Depending on your location, your order might take anywhere from 1-8 weeks from shipment date to arrive from us here in Sweden.

Our estimated shipping delivery times are as following:
Sweden: 1-2 business days
EU: 1-2 weeks
Rest of the world: 2-8 weeks
Please note that these are only estimates based on our own experiences shipping to these locations. Actual delivery times depends on your country's custom process and postal services. Upon purchasing from our shop, you agree to these possible delivery times.