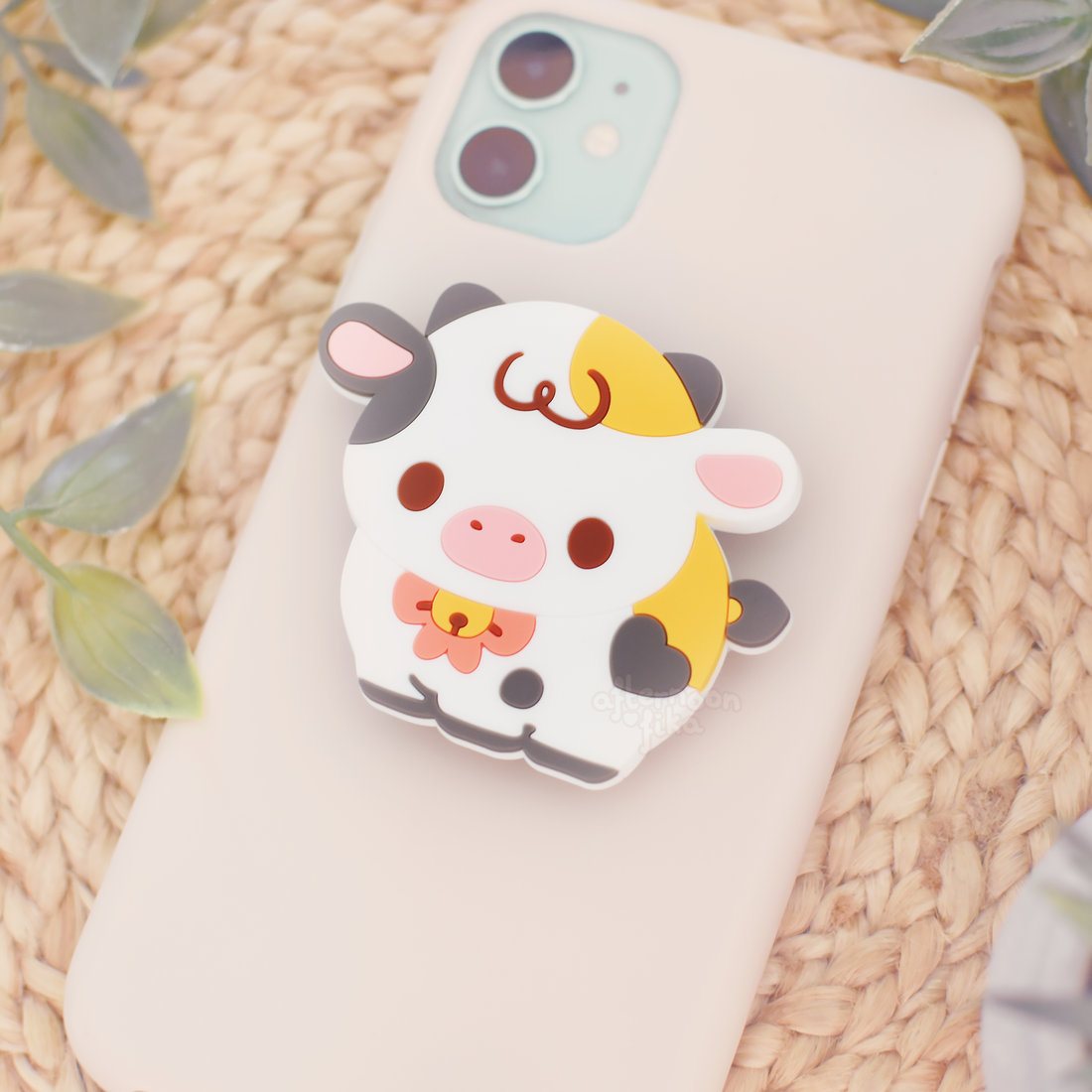 Wow, Calicow seems to have... Shrunk a little bit, hasn't she? Has she always been so... Pocket sized? This only means... The prairies she loves to graze in have so much more grass to munch on than ever before!
Time for some pocket-sized love! Calicow is now perfect to cling on to your phone and always be by your side with our new phone grip! Peel off the protective plastic to reveal the adhesive behind her back, and press on a clean, dry surface to make sure she holds on just right. She is perfect to have her lending you a hoof when placing your phone sideways, or just making sure you don't drop it! The soft silicone material gives her a wonderful feeling to the touch, and is easy to clean in case she plays a little too much in mud. Time for a nap in your pocket!
To use, peel off the 3M tape hiding the adhesive side, and press firmly against a clean, flat non-silicone surface. 
Phone grip details
 • Apply to smooth, non-silicone surfaces only. Clean surface thoroughly before applying. Sticks best to hard, plastic like cases
 • Colours may vary from your devices screen to the physical product
Depending on your location, your order might take anywhere from 1-8 weeks from shipment date to arrive from us here in Sweden.

Our estimated shipping delivery times are as following:
Sweden: 1-2 business days
EU: 1-2 weeks
Rest of the world: 2-8 weeks
Please note that these are only estimates based on our own experiences shipping to these locations. Actual delivery times depends on your country's custom process and postal services. Upon purchasing from our shop, you agree to these possible delivery times.