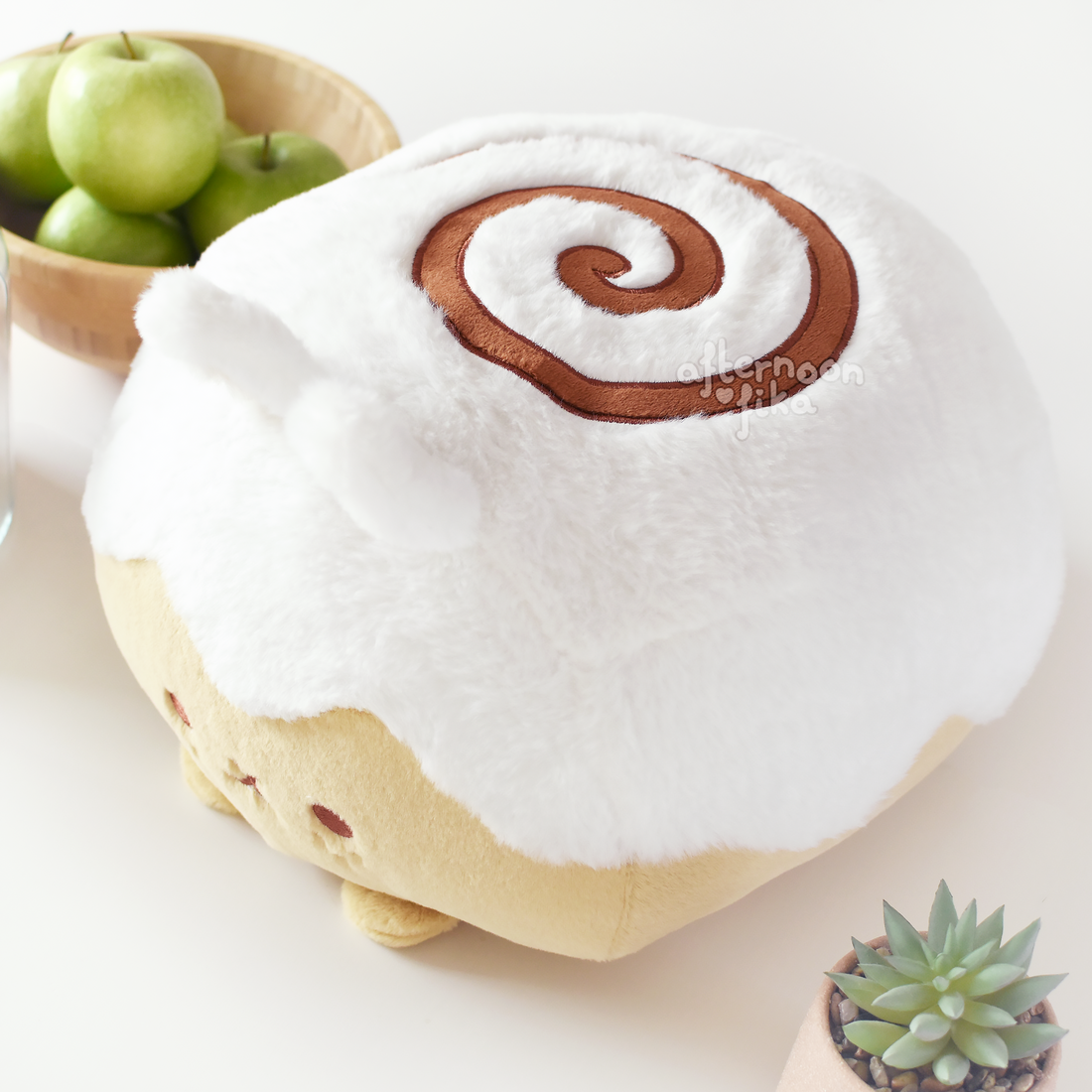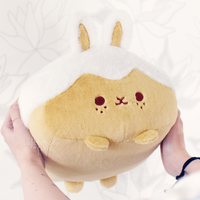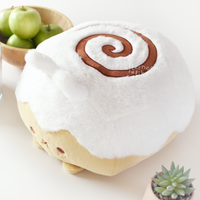 [PRE-ORDER, ETA September 2023] Cinnamon Bun Cushion Plush
THIS IS A PRE-ORDER ITEM!
This product is estimated to ship out in September 2023. Actual ship date might be sooner or later depending on manufacturing times. Customers will be notified via email if any delays occur.
Please note that including this item in your order will mean that your entire order will ship out in September 2023. Thank you for your patience!
He's back, and sweeter than ever before! Cinnabun now has more icing, more cuddliness and less crinkle to him in this wonderful re-imagining of our comfy cushion plush! He has allowed his fur to grow out a little, making him extra cute and toasty, and is ecstatic to meet all of his new friends here at our little bakery.
Give Cinnabun a big hug and a loud cheer with his return to our shop! He is the perfect size to cuddle and squeeze while watching some telly during Friday evenings, or rest against in lazy Sunday afternoons. His new design and embroidery details now have minimal plastic in them, meaning he is now even more comfy to cuddle against (much like it is always jarring to eat a cinnamon roll with the paper included. Been there, done that, unfortunately). Bring the perfect snuggle buddy home today, freshly baked just for you! 🤎
PLUSH DETAILS
• 11 inches / 30 cm long
• Embroidered details
• Soft fluffy premium fabric, very soft to the touch!
• All plushies are handmade and therefore they will all look a little different from eachother, they're all unique!
• For ages 3+
Depending on your location, your order might take anywhere from 1-8 weeks from shipment date to arrive from us here in Sweden.

Our estimated shipping delivery times are as following:
Sweden: 1-2 business days
EU: 1-2 weeks
Rest of the world: 2-8 weeks
Please note that these are only estimates based on our own experiences shipping to these locations. Actual delivery times depends on your country's custom process and postal services. Upon purchasing from our shop, you agree to these possible delivery times.