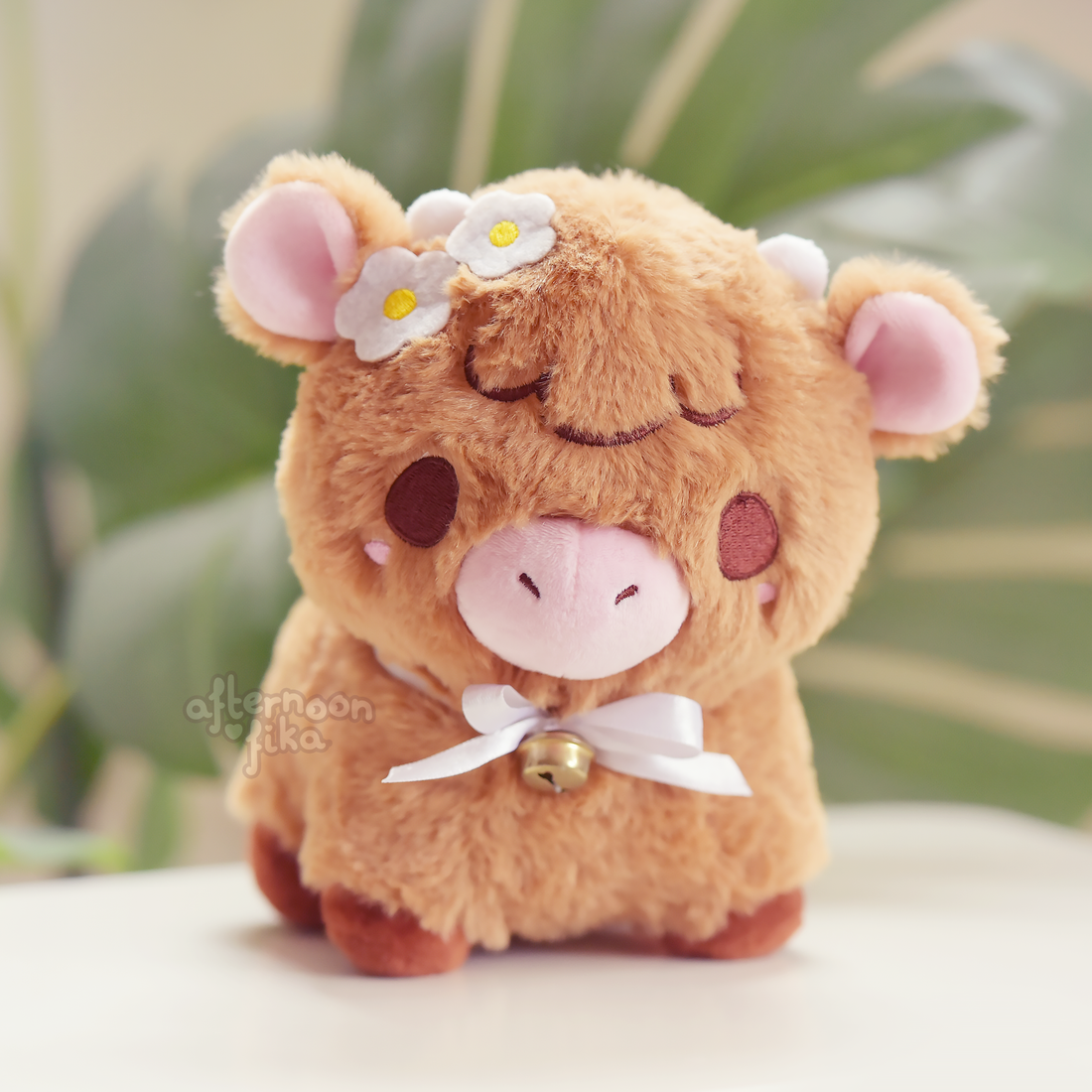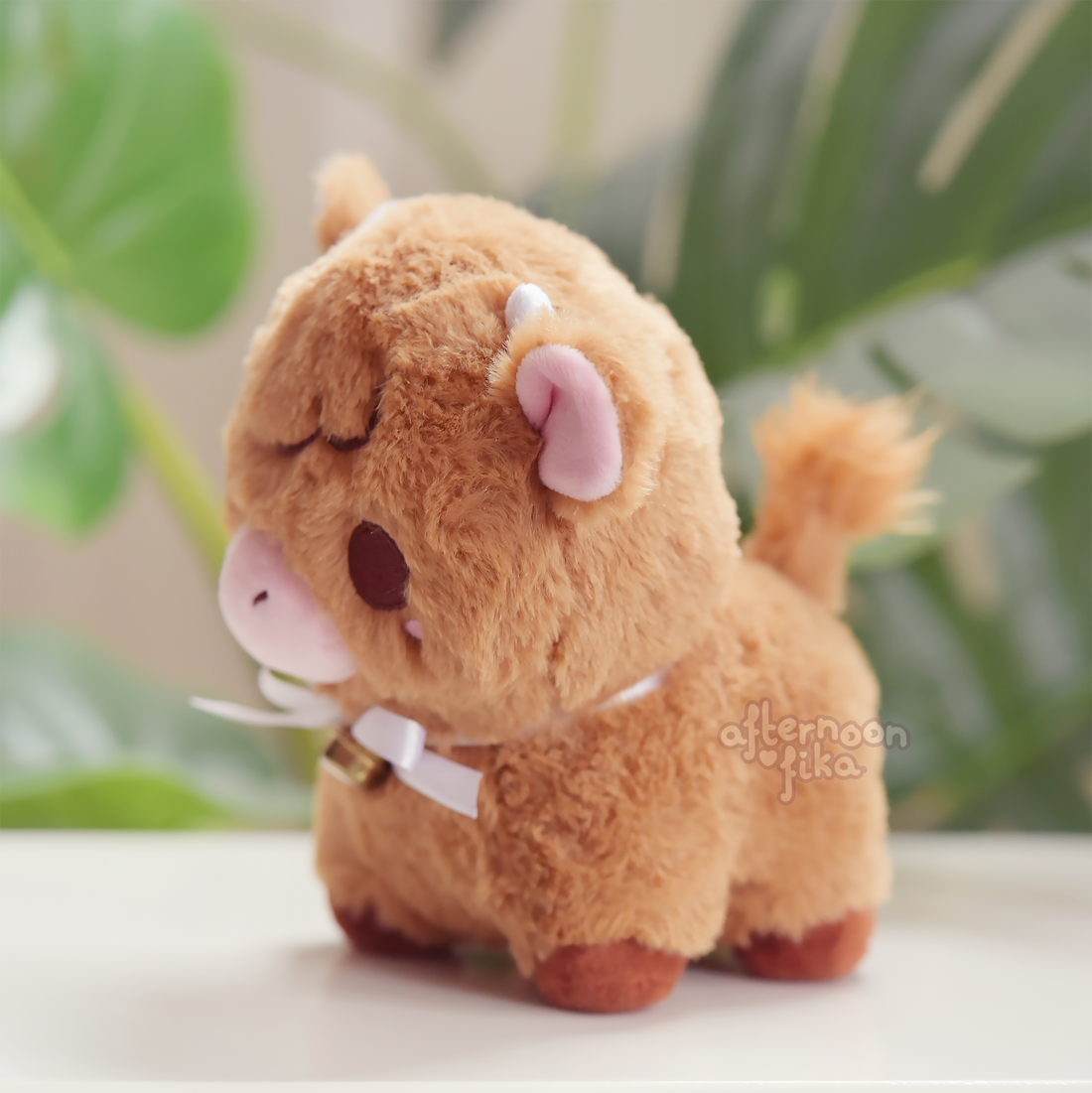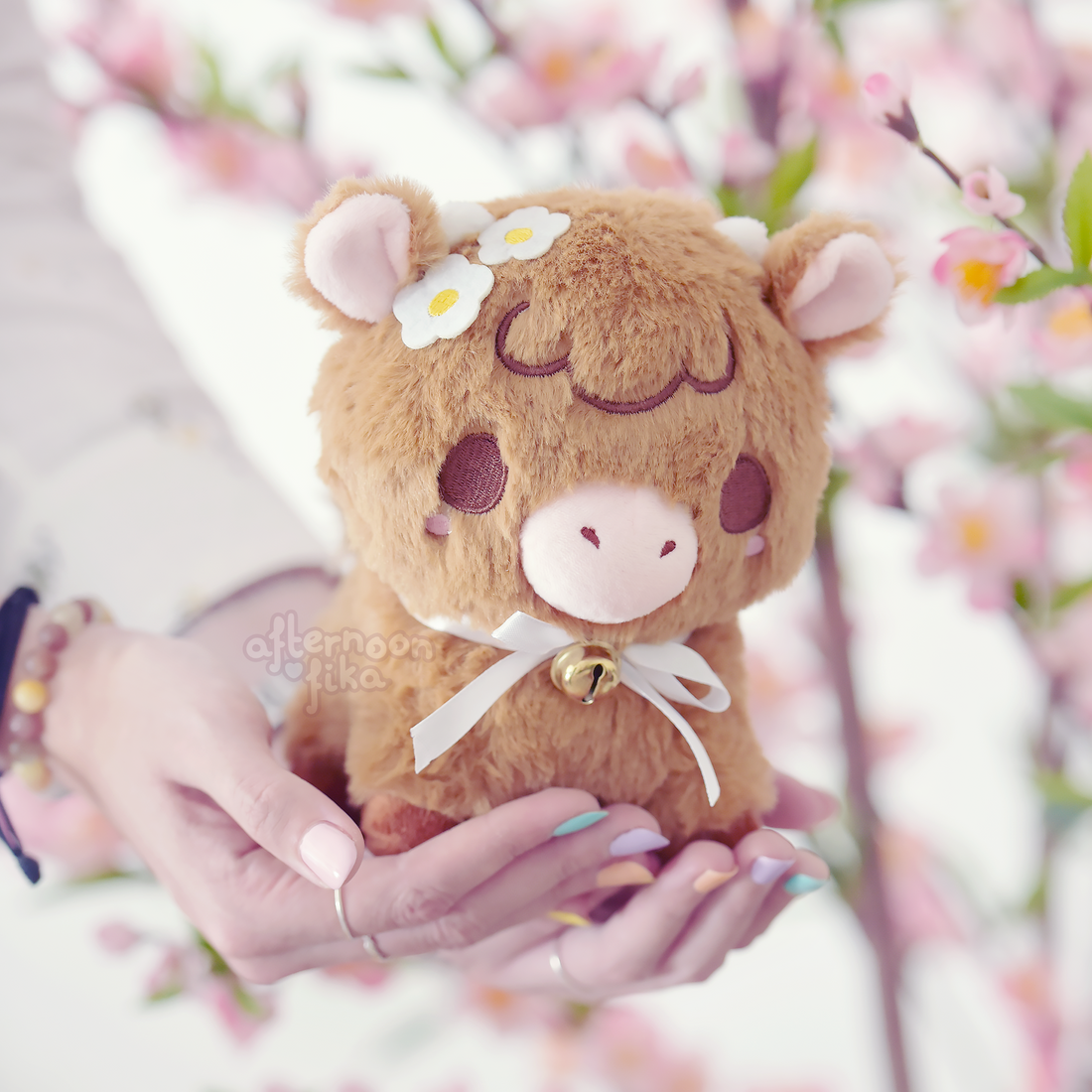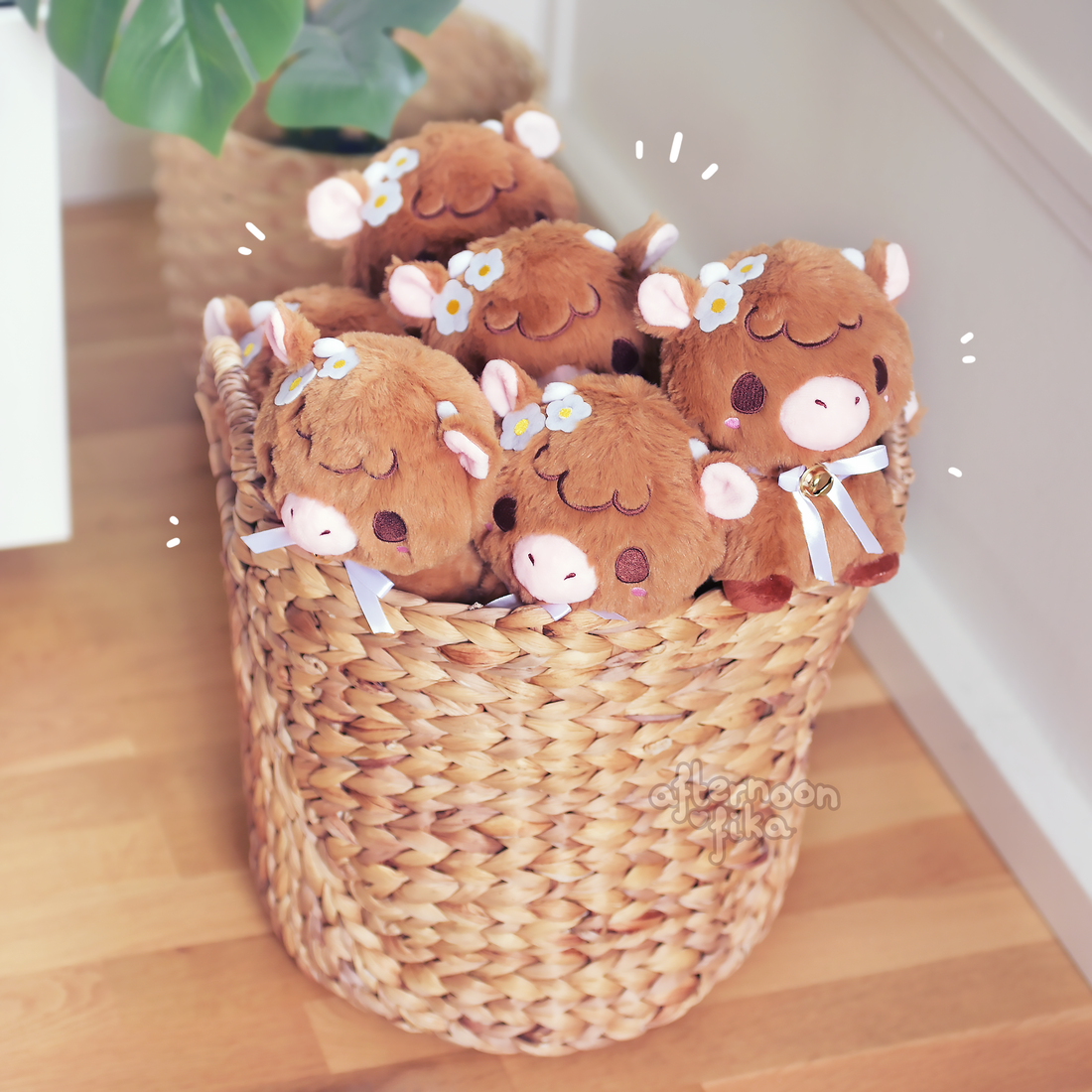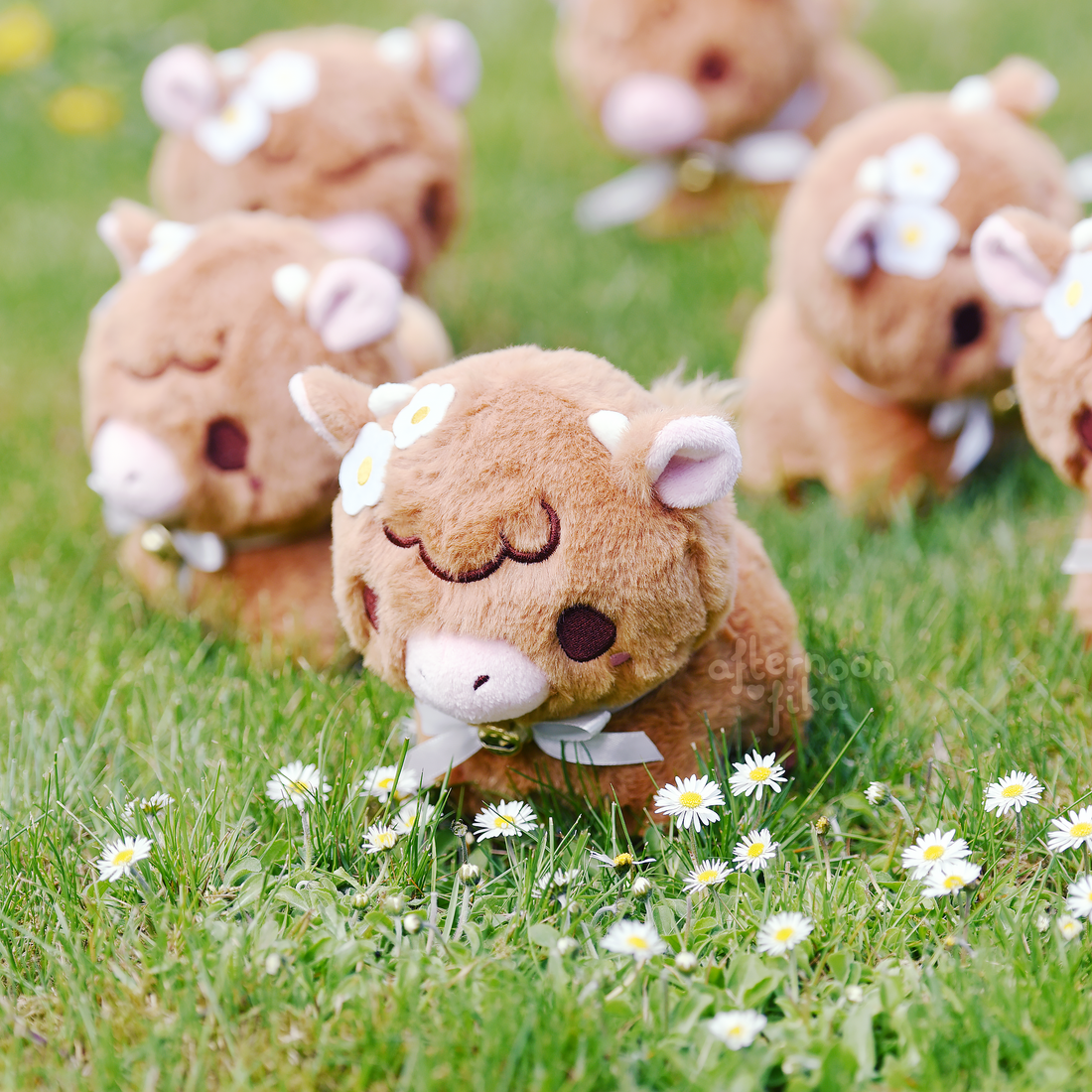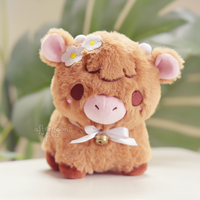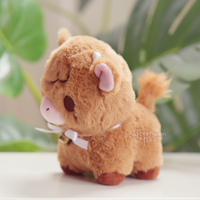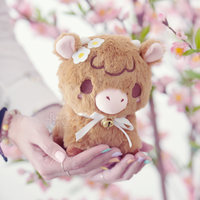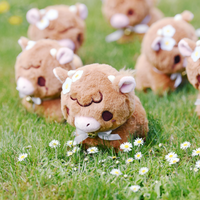 Daisy The Highland Cow Plush
Description
Delivery information
Up in the Highlands, the weather can be relentless. Heavy rain, along with the cold, create an environment where it is crucial to be cosy and well covered in order to enjoy the vast, green pastures. In here, grazing happily and kept safe by her thick, fluffy coat, we can find Daisy, the cutest, sweetest Highland cow you will ever meet. And it so turns out she wants to be your friend!
Calicow's girlfriend loves to style her hair with lots of flowers and lounge among the grass. This plush perfectly encapsulates her adorableness, with a few little flowers to bring out the prettiness of her lovely fur. She is the same size as Calicow's plush, though if one looks closely, you will notice her ears are a little rounder! She does also carry a small bell around her neck, tied with a ribbon. 🎀
PLUSH DETAILS
• 
6 inches tall, the perfect size to gently hold!
• 
Embroidered details
• 
Features a sewn-in neck bow with a gold bell accessory
• 
Soft fluffy fabric. Fur on face varies between going in a downwards or upwards direction, both equally as cute!
• 
All plushies are handmade and therefore they will all look a little different from eachother, they're all unique!
• 
The plush is safety tested, but is not intended for children below 15 years of age, this is a collectible plush meant for older children and adults
ORDERS PLACED DURING DECEMBER WON'T BE SHIPPED UNTIL JANUARY AS WE'RE ON HOLIDAY!
Depending on your location, your order might take anywhere from 1-8 weeks from shipment date to arrive from us here in Sweden.

Our estimated shipping delivery times are as following:
Sweden: 1-2 business days
EU: 1-2 weeks
Rest of the world: 2-8 weeks
Please note that these are only estimates based on our own experiences shipping to these locations. Actual delivery times depends on your country's custom process and postal services. Upon purchasing from our shop, you agree to these possible delivery times.