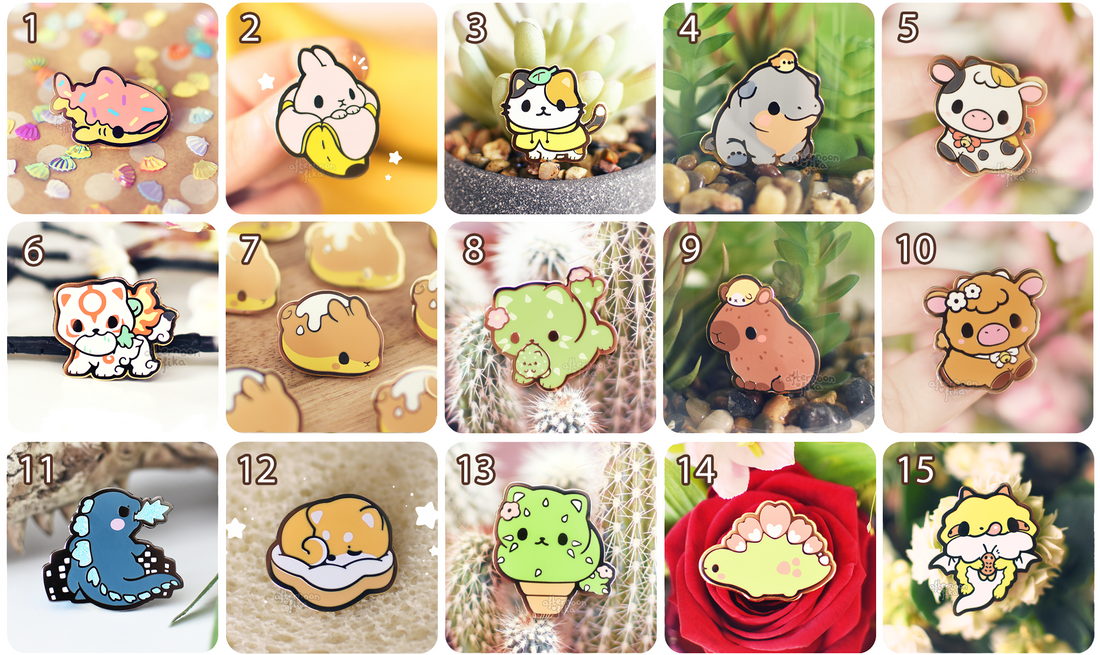 Due to the handmade nature of enamel pins - no enamel pin is "perfect". Here we offer pins that does not pass our qualifications for our standard grade pins.
B-grade pins are pins with more noticeable defects that could be anywhere from scratches, bubbles, uneven enamel, dust and particles stuck in the enamel, etc. Most of these are mostly noticed upon close inspection or in certain angles. They're still just as lovable and recommended for people who plan on wearing them a ton! 
No defects are the same as the other - the defects will be completely random!
Pin details
• Hard enamel
• Rubber clutch backing
• B-grade pins does not come with any backing card to them
• All sales are final, as you have agreed on purchasing a flawed discounted product
• Colours may vary from your devices screen and the physical product
Depending on your location, your order might take anywhere from 1-8 weeks from shipment date to arrive from us here in Sweden.

Our estimated shipping delivery times are as following:
Sweden: 1-2 business days
EU: 1-2 weeks
Rest of the world: 2-8 weeks
Please note that these are only estimates based on our own experiences shipping to these locations. Actual delivery times depends on your country's custom process and postal services. Upon purchasing from our shop, you agree to these possible delivery times.