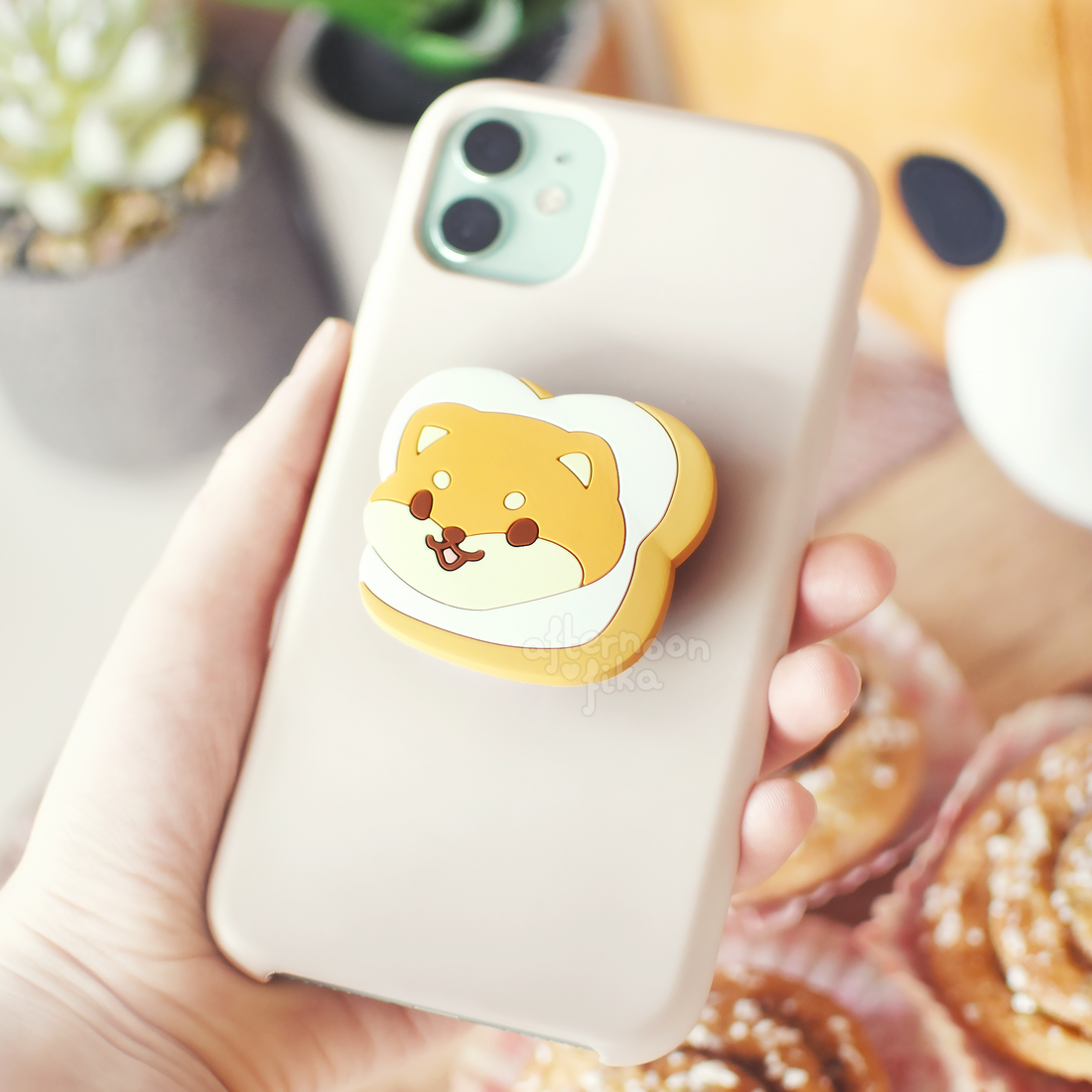 Oh no! Looks like someone got caught red handed trying to nibble his way through a freshly baked loaf of bread! This naughty lad doesn't really seem to be very bothered about his crime though, considering how happy he is...
Looks like it is now your duty to make sure Bread Boy does not engage in any further mischief with this new phone grip! A layer of glue on the back of him will make sure he is safely attached to your phone case no matter where you go, so you can comfortably keep using it whether you're texting or taking pictures. Just pull him gently from behind to extend the grip, and make sure to clean your phone case before placing him on for best adherence. He is sure to let you know which bakeries have the best loaves of bread in town! 🍞
To use, peel off the 3M tape hiding the adhesive side, and press firmly against a clean, flat non-silicone surface. 
Phone grip details
 • Apply to smooth, non-silicone surfaces only. Clean surface thoroughly before applying. Sticks best to hard, plastic like cases
 • Colours may vary from your devices screen to the physical product
Depending on your location, your order might take anywhere from 1-8 weeks from shipment date to arrive from us here in Sweden.

Our estimated shipping delivery times are as following:
Sweden: 1-2 business days
EU: 1-2 weeks
Rest of the world: 2-8 weeks
Please note that these are only estimates based on our own experiences shipping to these locations. Actual delivery times depends on your country's custom process and postal services. Upon purchasing from our shop, you agree to these possible delivery times.